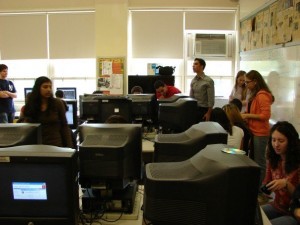 Rep Grace Meng today spoke out about proposed changes to the admission's policies at New York's elite Public High Schools to increase diversity.
In a piece published by the New York Post, Meng argued any changes "wouldn't necessarily yield any better educational outcomes" and urged administrators to look at the root causes of the schools diversity problems.
Asian American students have done extremely well under policies that rely on grade point average and state exam scores, but those standards have meant nearly no African American and Latino students in these schools.
She urged the district to expand "quality universal pre-k"  to give African American and Latino students greater access to these programs.
Create greater awareness of the Specialize High School Admissions Tests to increase participation among African American and Latino students.
Meng also wants to SHSAT to be improved to make sure its a true indicator of academic readiness.
What do you think of these ideas? These may be good long term solutions, which few would oppose.  However, they do little to increase the percentage of African American and Latino students today. What's needed is a two pronged approach. Wouldn't it be nice if the two sides could get together to work out better solutions?
You can read Meng's entire blog in the New York Post.