Where have all the Asian divas gone?
It's been two decades since Lea Salonga hit the stage in her Tony Award winning role of Kim in Miss Saigon followed by featured parts in Les Miserables.
After a long drought comes a new group of Asian divas hitting the stage.
Ruthie Ann Miles currently stars as Imelda Marcos in the hit show, Here Lies Love (pictured) at the Public Theater in New York.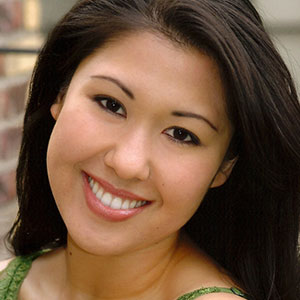 Diep Tran capably blogs about this long absence of Asian divas for TDF.
Tran writes:
"It must have been lonely for her (Salonga) at the top. For decades after Miss Saigon debuted, there wasn't another Asian leading lady in a big, commercial musical. Sure, there were a handful of supporting roles in the Broadway revivals of Pacific Overtures and South Pacific, but none of those performers became household names. And while Mei-Li in David Henry Hwang's reworked Flower Drum Song was a protagonist, guess who played her? (For the record, it was Salonga.) It seemed like musical producers didn't think Asian actresses could carry a splashy, for-profit production."
Does Miles bring new hope to aspiring Asian Broadway actresses? Perhaps. There's a new group of Asian actresses rising to the top. You can read about that in TDF.