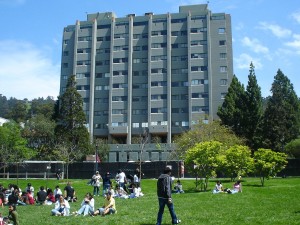 A new California Field Poll finds strong support from Asian Americans for affirmative action, according to an op-ed piece written by researcher Karthick Ramakrishnan for the  LA Times.
The question asked "Do you favor or oppose affirmative action programs designed to help blacks, women and other minorities get better jobs and education?"
69 percent of Asian Americans said they were in favor. 13 percent say they oppose it and the rest say they are uncertain.
The 69 percent in favor while representing an overwhelming majority is down from a similar poll taken in 2012 which found 80 percent of Asian Americans were in favor of affirmative action.
What does this all mean for the debate on affirmative action in California? A push in the legislature to restore affirmative action in higher education was derailed largely after protests from the Chinese American community, despite the fact the Field Poll found 60 percent support for affirmative action from Chinese Americans.  For a perspective on what this all means , you can read Ramakrishnan's op-ed in the LA Times.