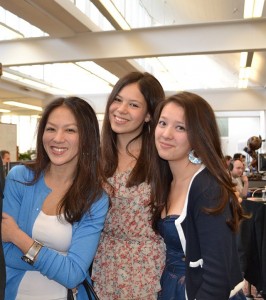 A new study from UC Riverside found that tiger parenting damages a child self esteem, reports Time.
The study authored by Cixin Wang, an assistant professor from UCR's Graduate School of Education,  also concluded that such strict parenting techniques put kids at greater risk of depression and problem behaviors.
Tiger parenting is used by some Chinese parents and was popularized by Amy Chua's book Battle Hymn of the Tiger Mom in 2011.
"Our research shows that tiger mother type of parenting, specifically controlling, punitive, and less supportive type of parenting is really not working in this sample of Chinese adolescents. It also shows that it is important for Chinese parents, who tend to be less emotionally expressive and use less praise in parenting, to show their approval, love and support for their children."
Time also reported that in reality, tiger parenting is not that common in Chinese American families who it says tend to be more supportive and encouraging with their children.
You can read about that and ways parents can raise good children in Time.
So what are some techniques that parents can use to raise