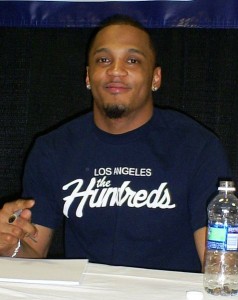 NFL safety Patrick Chung is back where his NFL career began, with the New England Patriots.
According to the Telegram, when the Patriots signed Chung to a base salary of $740,000, no one was even sure he would make the team. The second round draft pick of the Patriots in 2009 was coming off an uneventful year with the Philadelphia Eagles that was marred by injury.
In fact, some called the mixed Chinese Jamaican and Afro Jamaican a long shot to make the Patriots. But make the team he did. Even more surprising to some, Chung suplanted Duron Harmon in the starting line up and has played 61 percent of the snaps–mostly on first and second down.
"He's obviously familiar with our system, and we're familiar with him," coach Bill Belichick said. "I'm glad that we're able to get him back on the team this year. I think he's contributed well on first down, third down, fourth down.
"I think Pat is pretty much the same player he was when he was here. He's in great condition. He's smart, he's tough, he's a very good tackler and he has versatility — he can play in a lot of different situations."