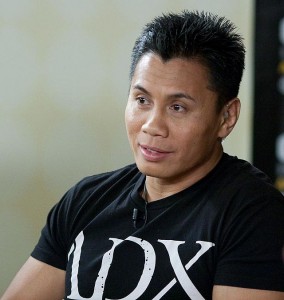 MMA Fighting is reporting that mixed martial artist Cung Le has tested positive for human growth hormone.
The fighter  is expected to serve a nine month suspension.
Authorities both randomly tested Le and his opponent Michael Bisping after Le lost in four rounds by technical knock out on  August 23.  The results were not announced until Tuesday. Bisping had expressed concerns of Le's enhanced physical physique before the fight.
In a statement, the UFC said:
"The UFC has a strict, consistent policy against the use of any illegal and/or performance-enhancing drugs, stimulants or masking agents by our athletes. Le will serve a nine-month suspension and, at its conclusion, will need to pass a drug test before competing in the UFC again."