Two popular movies which prominently featured Asian actors are reportedly making comebacks.
Deadline is reporting that a deal has been reached with Warner Bros TV to turn the popular Rush Hour movie series with Jackie Chan and Chris Tucker into an hour long television show.
WBTV is refusing to comment on the report. There's also no word if Chan and Tucker would reprise their roles for TV. Deadline however says the TV show will retain the original premise of the movie–a Hong Kong detective is assigned to come to Los Angeles to work with a black detective. This looks like another opportunity for a starring role for an Asian American actor. Let's hope they don't yellowface the character.
The New York Daily News is reporting that the sequel to Crouching Tiger Hidden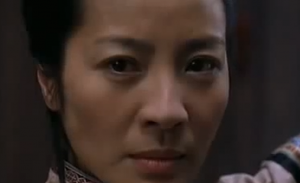 Dragon will debut exclusively on Netflix.  Michelle Yeoh will return to the movie, but director Ang Lee will not. He's been replaced by Woo-ping Yuen.
The sequel is scheduled to premier August 28, 2015 on Netflix and on some iMax screens across the country.