Many Chinese Americans with loved ones in Hong Kong are watching the pro-Democracy demonstrations there closely, reports USA Today.
"They're worried. We don't know what China will do," said Hanna Wong who has a brother and sister there.
Some expressed concern that China will use the protests as an excuse to crackdown on Chinese on the island colony.
"They can't win," said John Chong. "The good thing is that the civil service and the police in Hong Kong are very professional," he said.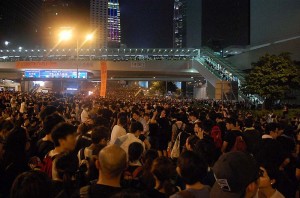 You can hear more reaction from Chinese Americans in the clip below from USA Today.