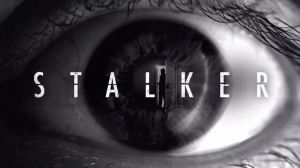 By Ariel Neidermeier
Over six million people—including one in six women—are stalked. These are the troubling statistics that open Stalker, CBS' newest crime series.
Stalker follows the Los Angeles Police Department's Threat Assessment Unit as it attempts to catch stalkers before they carry out fatal acts.
The pilot opens with a masked man chasing down a young woman, dousing her in gasoline and burning her alive in her car. The disturbing opening sets the tone for the rest of the episode which seems to feature a revolving door of scenes showing various attractive young people (women and men included) suffering violent assaults at the hands of stalkers.
The show stars Maggie Q as Lieutenant Beth Davis and Dylan McDermott as Detective Jack Larsen. Both play strong, mysteriously damaged detectives. It's revealed later that Davis was once a victim of stalking while Larsen is a stalker himself.
The acting seemed cold and a bit wooden, though this could be due to the passionless dialogue written for the show. Overall, the pilot was packed with visually violent shock value but lacked real substance. The point of view also took an unoriginal stance by focusing only on the reactions of the investigators. It could be more interesting to focus on the motives of the stalkers and the psychology behind the overwrought men who stalk. It would be even more interesting to give more voice to the victims and the complexities of the fear they face.
Unfortunately, these perspectives remained voiceless in the show. That said, Stalker leaves the viewer cold in terms of intelligent subject matter and acting performances.
Stalker airs on CBS on Wednesdays at 10 PM.