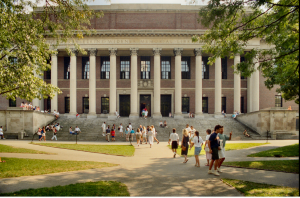 Students at a forum held Tuesday night at Harvard to discuss the death threats emailed to mostly Asian American women criticized the university's handling of the matter, reports the Harvard Crimson .
"All I ask for is a College-wide email…saying there has been a great loss, there has been a great tragedy in our community and in our midst, these are the resources, we feel for you," said Shengxi Li '15, one of the students who received the threats.
Other students criticized the lack of updates from Harvard Police on the matter.
Assistant Dean of Student Life for Equity, Diversity, and Inclusion Emelyn A. dela Peña hosted the event and said she felt helpless to respond to some of the questions because she too lacked information.
Dean of Student Life Stephen Lassonde at the end of the meeting promised an email would be sent out from the Dean of the College's office. Dela Pena promised she would request additional police updates.
RELATED STORIES:
Harvard students receive death threats
Harvard students receive apology after death threats