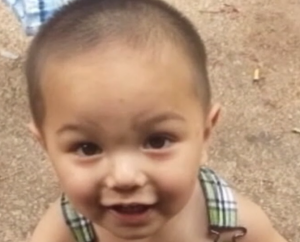 The US Attorney's office is reviewing a grand jury's decision not to press charges in a botched drug raid near Atlanta in May that left an infant seriously injured, reports WXIA.
Members of the Mountain NCIS Team in Habersham County, Georgia raided a home where an informant had told them a drug deal had been conducted earlier in the day.
A member of the team threw a flash grenade that landed in "Baby Bou Bou" Phonesavanh's playpen, putting the 19-month old in a coma.
A Grand Jury Monday determined the raid was "hurried and sloppy, " it found no criminal intent or criminal negligence.
Federal prosecutors say they will now conduct their own investigation.
You can learn more about their decision in the clip below from