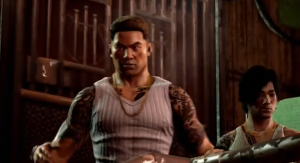 Gamers may be happy to know that Sleeping Dogs is being re-released for PS4, Xbox One and PC and that a sequel will soon follow, according to a blog by Kevin Wong in Kotaku.

One wouldn't think that a video game about bringing down the Chinese criminal element set in the "exotic locations" of Hong Kong would generate excitement among Asian Americans. Wong sees it differently. He writes:

I identify closely with Wei Shen, the lead protagonist, who takes a tired archetype — that of the Asian American who is 'trapped between two worlds' — and reframes it in a way that is both authentic and relevant for a new generation of Asian American men.
Wong says he comes from the perspective of a jook sing. If you're not familiar with Sleeping Dogs, check out the video below. Then read Wong's blog in Kotaku. and add your thoughts on the game. Is it a positive or negative for Asian Americans?