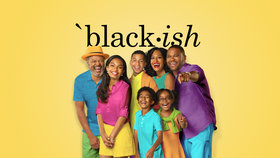 This has been certainly the year of diversity for network television.
In the words of ABC Entertainment Chief Paul Lee, shows with all white casts "feel dated."
Just three weeks into the new season at ABC, the network this week green lighted for full season airings two freshman shows featuring large African American casts– Blackish and How to Get Away with Murder, reported  HitFix.
What's especially significant is that Blackish is a black themed show about a father's frustrating attempt to teach his children about their African American culture and identity. It's strong ratings coming out of Modern Family is proof America can find universal themes in stories about ethnic groups other than their own.
This is certainly good news for Fresh Off the Boat. The story based on celebrity chef Eddie Huang's memoir as a Taiwanese immigrant adjusting to life in Florida is scheduled as a mid-season replacement and has already generated a lot of buzz and publicity. That's notable given that Fresh Off the Boat is not scheduled to debut until mid-season on ABC.
Over at CBS, Stalker starring Hawaii-born and Vietnamese American Maggie Q (pictured) and Golden Globe winner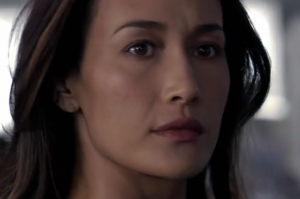 Dylan McDermott won its time slot in the 18-49 demo this week and helped CBS win the night. The show attracted 8 million viewers although it slipped from its opening week, reported TV by the Numbers.
The news unfortunately is not as promising for two other shows with Asian American leads.
Selfie starring Korean American John Cho from Harold & Kumar and Karen Gillan  of Doctor Who fame has done poorly leading off ABC's Tuesday night line up. It scored a 1.2 rating in the 18-49 demo, that's down four-tenths of a rating point from its premier week, according to TV By the Numbers.  Much has been made of an Asian American actor getting the lead in a romantic comedy. It would be unfortunate if this show which is quite humorous isn't given a chance to develop an audience. Selfie is up against two very popular shows, NCIS and The Voice.
The Mindy Project on Fox starring Indian American comedian and author Mindy Kaling scored just a  1 rating in the 18-49 demos this week. The show can't seem to grow from its strong cult following despite good publicity and reviews. Now in its third season, it remains to be seen how much longer Fox will give the program.
Finally Marvel's Agents of S.H.I.E.L.D. which includes in its ensemble cast Ming Na and Chloe Bennet placed second in its time slot in the 18-49 demo, earning a 1.7 rating. It's numbers are down from its first season.