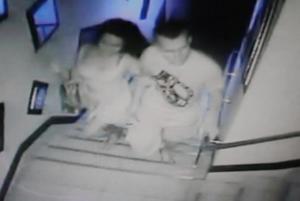 Authorities in the Philippines have charged US Marine Pfc. Joseph Scott Pemberton in the death of Jennifer Laude, reports the NY Daily News.
The Philippine National Police released a surveillance camera picture of the two going to a motel room together in Olongapo City.
Witnesses say the two met at a nightclub and that Pemberton did not know Laude was a transgender woman who formerly went by the name of Jeffrey.
Laude was discovered strangled to death in the motel.
The case has received international attention following the death this weekend. Filipino Americans have shown their support with a Justice for Jeffrey "Jennifer" Laude Facebook account, reports the Philippine Star.
Pemberton is from New Bedford, Mass. You can read reaction from those who knew him in the NY Daily News.
(An earlier version of this story incorrectly used the word transgender as a noun. We apologize for the error).