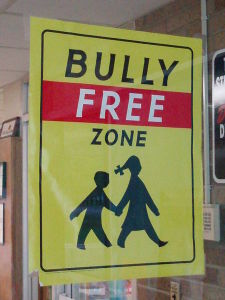 Ketmani Kouanchao recalls being bullied as a child while growing up in Minneapolis a newly arrived immigrant from Laos.
She also recalls in her blog in the Daily Planet how standing up to the bullies would often put a stop to it.
"Sometimes all it took was talking to the bully with my parents or someone older," writes Kouanchao. "Other times, you had to find ways to settle things once and for all that sent a message to the bullies."
Unfortunately not all bullying victims respond this way. Kouanchao says bullying is not something students and parents in the Southeast Asian American community often talk about. The most high profile example is in Philadephia where Southeast Asian American families quit school because school administrators wouldn't address the issue.
Little information other than anecdotal evidence is available about the extent Southeast Asian American students are subjected to bullying. It is known, however, that black and Hispanic students are more likely to suffer academically than white students who are bullied.
Kouanchao stood up to her bullies and she is better for it. She is now a college administrator after receiving her doctorate from California State University, Fullerton. October 5 was declared Ketmani Kouanchao Day by Councilman Jacob Frey in Minneapolis.
You can read her thoughts on bullying in the Daily Planet