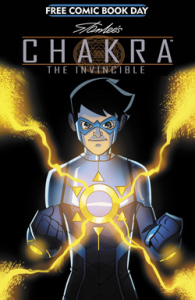 The legendary Stan Lee who created Spiderman is reportedly working on a Bollywood film version of the Indian superhero Chakra the Invisible, reports the American Bazaar.
The film will feature a grown up Chakra battling his arch enemy, Boss Yama.
"We've set up some great meetings already with some of the most amazingly talented actors and directors in Indian cinema, and I have no doubt that these individuals will help make the Chakra film a massive hit in India and around the globe," said Lee.
You can read more about Chakra and its upcoming film in the American Bazaar.
RELATED STORY: