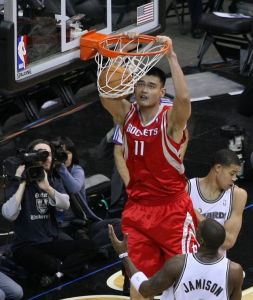 NBA basketball legend Yao Ming on Wednesday received the 2014 Tribute Award from Points of Light, reports CRI.
The non-profit launched by former President George Herbert Walker Bush honored Ming for his charity work with the Yao Foundation. The Foundation provides educational opportunities to improve the lives of youth in China.
The ceremony and dinner attended by 200 invited guests was held at the Chinese Embassy. Ming was not on hand to receive the award. Another NBA legend, Dikembe Mutombo, accepted the award for him.
You can read about the night's other honorees and volunteering in China in CRI.