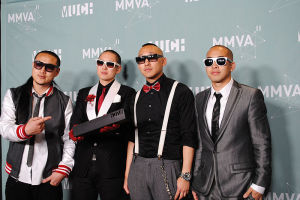 Despite their huge success, Far East Movement has never forgotten its Koreatown roots.
Its new EP, KTown Riot, will be released on Tuesday. The release will pay homage to their hometown of Los Angeles and the K-Town community, according to Artist Direct.
They've also produced a two-part mini documentary looking back at the riot in 1991 and the impact on the community today.
You can watch part 1 below.