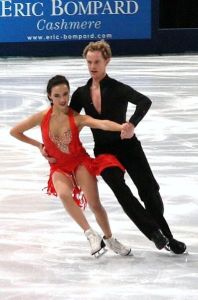 It was a great night for Team USA at the 2014 Hilton HHonors Skate America ice dance competition Saturday night in Hoffman Estates, Illinois, reports Team USA.
Madison Chock and Evan Bates skated away with the gold and the Shib Sibs, Maia Shibutani and Alex Shibutani, earned the silver. That gave Team USA its first 1-2 finish in the history of the ISU Grand Prix of Figure Skating Series.
Chock is Hawaiian-Chinese on her father's side and German, English, Irish, French and Dutch on her mother's side. The Shibutanis are Japanese American
Both pairs say they were greatly influenced by Team USA Ice Dancing legends Meryl Davis and Charlie White who have won 25 of the 58 medals awarded to Team USA since 2005.
"Both the Shibutanis and ourselves have had the privilege of training with them, traveling with them, competing against them, learning from them, and it's really had an influence on both teams," Bates said.
"Going forward for us, I hope we can follow in their footsteps. We hope to use those examples as the template for ourselves and as a blueprint of how much work we need to put in and how we need to approach what we do."
The Shibutanis say they definitely have their eye on the next Winter Olympics and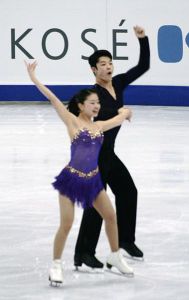 look forward to overcoming their struggles on the international stage.
"I think a lot can happen between now and the PyeongChang Olympics in 2018 and it's sort of a marathon situation," Alex Shibutani said.
"Having a full Olympic cycle behind you is such an advantage and I think we know exactly how we need to pace ourselves, what we need to do, and we have a plan, so it feels good," said Maia Shibutani.
You can read more about Team USA's prospects for the future on Team USA.
You can watch the two medal-winning performances in the clips below.