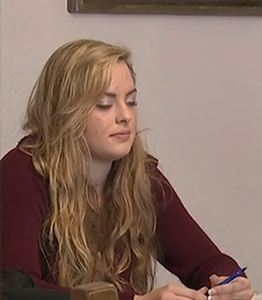 An AMBER alert and a quick acting teenager is credited with saving an 18-month-old Asian boy police say was kidnapped by his mother, reports ABC.
Camryn Wood was in the car with her father in Lacey, Washington when the alert came across her phone.
The description of the car in the alert matched the car that happened to be right in front of them at the time. 30 seconds after the alert was issued, Wood notified police keeping authorities updated on the whereabouts of the suspect.
Police arrived minutes later to rescue the unharmed boy and arrest his mother, who the father says is schizophrenic and a heroin user.
"I just hope that he can grow up and have a very good life with his dad, a really good relationship," said Camryn.
You can learn exactly how the rescue went down in the clip below.