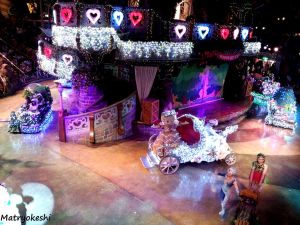 The sold out first Hello Kitty con is in full swing this weekend in Los Angeles while not too far down the road the Japanese American National Museum exhibition Hello: Exploring the Supercute World of Hello Kitty is thrilling fans of the 40-year-old icon.
Time raised a question that will likely tick off Kitty's devoted fans while amusing others. In the words of reporter Olivia Waxman, fans say "she's empowering, or at the very least a harmless hobby. Critics say she's a sexist throwback to a time when girls, particularly Asian girls, were supposed to be cute and silent (the character has no mouth).".
"She is so empowering because she can be anything you want her to be," says Jill Koch, Senior Vice President of Brand Management & Marketing at Sanrio. "It's a lot more powerful to not have to speak."
But look closely and you'll notice that Hello Kitty doesn't have a mouth. Some have wondered if that's symbolic of the meek little Asian girl stereotype.
"In the West, having a mouth is important because it gives you a voice, which is power, so some see her as anti-feminist, anti-assertive, anti-vocal," explains Yano, who wrote Pink Globalization: Hello Kitty's Trek across the Pacific.
Read both sides of the debate in Time and let us know if you think Hello Kitty is empowering or sexist.
You can also check out the Hello Kitty con in the video from KPCC below.