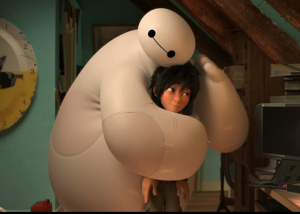 Disney's Big Hero 6 opens in theaters nationwide Friday.
The animated feature inspired by anime features the voice of Jamie Chung.
The 31-year old actress is excited to play the voice of student inventor and superhero Go Go Tomago, something that Korean Americans in Hollywood don't often get to do.
"It's unfortunate that it's still about race, because I feel like those are the kind of walls that I'm always hitting," said Chung to the New York Daily News..
Big Hero 6 is set in the future metropolis of San Fransokyo, which some say reminds them of Tokyo.
According to the Wall Street Journal, there are several references to Japanese culture.
You can read about that in the Wall Street Journal. You can read Chung's thoughts about obstacles she faces in Hollywood in the New York Daily News.