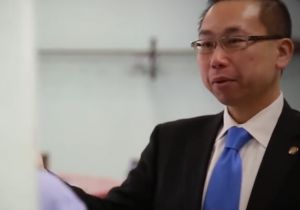 Republican Allan Fung's attempt to become the first Asian American governor of Rhode Island has ended in defeat, reports the Huffington Post.
Fung lost 123, 450 to 111, 291 to State Treasurer Gina Raimondo.
Raimondo rode to victory with the strong support of Emily's List despite opposition from labor unions upset over her reforms of the pension system.
Fung is the mayor of Cranston.