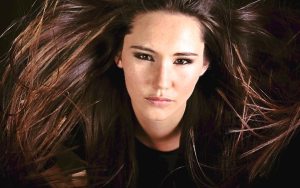 Actress Christina Chong studied at the Lee Strasberg School in New York. The young actress who landed a part in next year's Star Wars: Episode VII recalls when she returned to her native London, the only auditions she could get were Asian roles.
"I would turn up to auditions full of gorgeous girls  and feel a bit out of place, and already defeated because they were all beautiful and probably spoke Chinese — I don't speak it," she told the London Evening Standard.
The mixed race Chong whose father is Chinese has done well despite the obstacles, landing a variety of roles.
Her biggest before the upcoming Star Wars was the part of Lorna Bucket in Doctor Who.
Chong has an honesty about her that publicist of Star Wars may not appreciate. She has not been a big Star Wars fans until very recently. In fact, she had never seen it.
"My boyfriend is a huge Star Wars fan and kept saying I needed to watch it. I was busy doing my thing but got round to watching when I knew I was auditioning. I thought I was going to be watching this dated film but it's brilliant and timeless. I absolutely loved it."
You can read more about her career progression plus her big secret in the London Evening Standard.