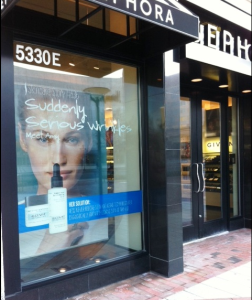 For the second time in less than a year, popular cosmetic retailer Sephora is being criticized for locking loyal customers out of their accounts and preventing them from placing orders.
This time Sephora is being accused of targeting customers with Asian surnames or with email accounts that can be traced back to Asia, reports Consumerist.
The company says its concerned customers are reselling its products on the grey market, but has admitted some customers were blocked erroneously.
I talked to a television reporter earlier this year about this situation. She was a VIP customer who had gained her status due to her high volume of orders. But it was ironically her frequent business that got her into trouble. Sephora cut her off from buying any more. She filed a complaint with the retailer and eventually Sephora honored her order. She happened to be Asian.
In a statement, Sephora said:
In some instances we have, indeed, de-activated accounts due to reselling — a pervasive issue throughout the industry and the world. As part of our ongoing commitment to protecting our clients and our brands, we have identified certain entities who take advantage of promotional opportunities to purchase products in large volume on our website and re-sell them through other channels. After careful consideration, we have deactivated these accounts in order to optimize product availability for the majority of our clients, as well as ensure that consumers are not subject to increased prices or products that are not being handled or stored properly.
Unfortunately in an attempt to stop grey market sales, the retailer may be profiling its Asian customers as suspects. That's a problem it needs to work out unless the store wants to lose valued customers.