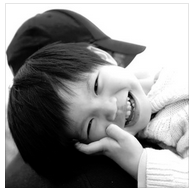 Just one year ago, 3-year old Allison Liao was holding her grandmother's hand while crossing the street in Queens.
An SUV making a left turn struck and killed Allison, but was never criminally charged even though Liao and her grandmother had the right of way.

Police instead issued a citation for failing to yield to a pedestrian. Now it's been learned the DMV has dismissed the traffic citation, according to the
Gothamist
.
There is video of the accident which you can see on the Gothamist site.
At a hearing while testifying under oath, Abu-Zayedeha said Allison had run into the path of his car. The tweet below includes a series of stills which clearly shows Allison holding her grandmother's hand.
.@NYSDMV voided both traffic tickets issued to the driver who killed Allison Liao https://t.co/VlcaknJqdt #VisionZero pic.twitter.com/nQDpuIwsIp

— Keegan Stephan (@KeeganNYC) November 7, 2014


"Allie was spending the day with her grandmother, and they walked to a market two-and-a-half blocks from grandmother's house to buy a watermelon, because Allie wanted a watermelon," Steve Vaccaro, the family's attorney said. "The video shows them walking the last block of Allie's life, hand-in-hand with the grandmother while the grandmother held the watermelon bag. They make it half way across Main Street when the driver makes a left turn right into them. He literally sucks Allie out of her grandmother's hand, knocking the grandmother to ground."
You can read a lot more about the case in the Gothamist.