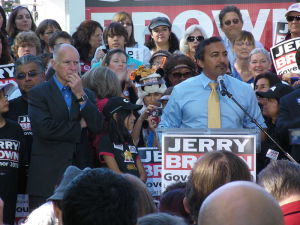 With 33,000 mail-in ballots still to be counted, Rep Ami Bera (D-CA) has closed within 530 votes of Republican challenger Doug Ose in Sacramento's 7th Congressional District, reports the Sacramento Bee.
Bera has 76,133 votes to Bera's 75,603. The next update is scheduled for 4pm Pacific today.
Bera ended election night 3,011 votes behind.
"Once all the counting is done, I'm confident I will be representing Sacramento County in the 114th Congress," Bera said Monday.
He is a first-time Congressman and the only Indian American currently serving in Congress.
You can read what Ose says about all this in the Sacramento Bee.