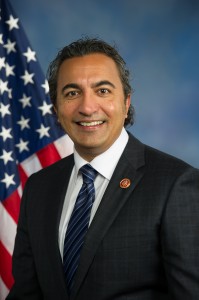 Rep Ami Bera has overcome the 3,011 vote deficit he faced after election night to take the lead in the race for the 7th Congressional District in California.
The latest vote tally released show Bera with a 711 vote lead, 87,643 to 86, 932.
According to India West, its not clear how many ballots remain to be counted.
But Bera is growing increasingly confident.
"There are plenty of ballots left to count, but these numbers are encouraging — and they let us know we have to kick things into high gear," said Bera in an email to supporters.