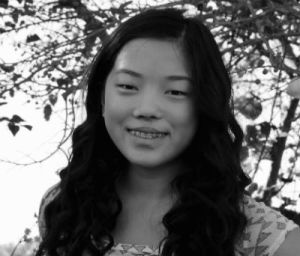 Emily Champion is tired of people telling her she's supposed to be smart.
Afterall, aren't all Asians smart?
Champion was adopted from China by a couple in Ohio in 1999. She told her story in a blog in the Huffington Post.
The 15-year old high school sophomore was born in 1999 with cleft lip and palate and as a result had a speech impediment.
She's heard more than a few kids speak behind her back in mock Chinese. Ironically she doesn't speak Chinese and is embarrassed that she doesn't.
She writes:
"Throughout my life I have had many struggles with stereotyping and depression because I don't know anything about my biological family. No matter how hard I try, I can never escape stereotyping. I can't even count how many times I have been told that I should be smart "because I'm Asian."
She needed a place that she felt she belonged. She found it. You can read where in the Huffington Post.