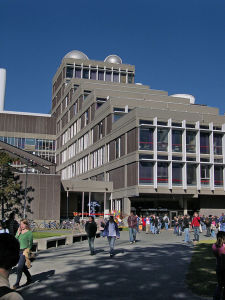 A lawsuit filed against Harvard accuses the Ivy League school of holding Asian Americans to a higher academic standard than other racial groups, reports Inside Higher Education
The suit was one of two filed Monday by the anti-affirmative action group Student for Fair Admissions. The group also sued the University of North Carolina, accusing it of applying different academic standards to different racial groups.
In its suit against Harvard , Students for Fair Admission accuses the university in Boston of using holistic admissions as a disguise for racial balancing.
"In light of Harvard's discriminatory admissions policies, [Asian Americans] are competing only against each other, and all other racial and ethnic groups are insulated from competing against high-achieving Asian Americans," the lawsuit reads.
Harvard maintains it has not violated any laws.
"The college considers each applicant through an individualized, holistic review having the goal of creating a vibrant academic community that exposes students to a wide range of differences: background, ideas, experiences, talents and aspirations."
You can read more details of the lawsuit against both universities in Inside Higher Education.