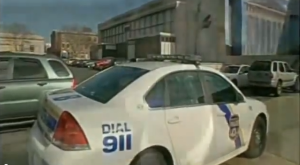 The attacks on Asian American students at South Philadelphia High School five years ago triggered nationwide concern about bullying against AAPI students.
Two of the students who spoke out about the violence and instigated a federal probe and major school reforms was Wei Chen and Duong Ly. Together they wrote about lessons learned from the incident in a blog in the Notebook.
The administration at South Philadelphia High refused to take the student concerns seriously until they launched a boycott and staged protests.
"One lesson is that it wasn't the School District that fixed this situation. It was the community that held the District accountable. It was also the students. Along with community leaders, we students launched an eight-day boycott to demand a safer and better school environment for all students," Chen & Ly wrote.
The successful campaign inspired both Chen and Ly to do even greater things for the community. The two are involved in Boat People SOS-Delaware Valley and Asian Americans United and have worked with other ethnic groups for social change and community empowerment.
You can read their story and their thoughts on Ferguson in the Notebook.