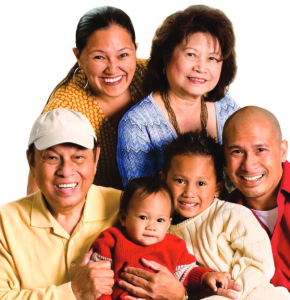 A new research report from AARP  has found huge economic inequality among Asian American seniors.
The report revealed Asian Americans are less likely to have social security, pensions and retirement savings making them especially vulnerable.
"We are committed to bringing attention to the needs of AAPI 50+ so that gaps in knowledge about and services for these communities are met," said Daphne Kwok, AARP Vice President of Multicultural Markets and Engagement for the Asian American and Pacific Islander Audience. "AAPIs are consistently understudied and underserved. Our research demonstrates that the priority needs of AAPIs differ by ethnic group, age, language, income, the length of time they've lived in the U.S., and other factors."
When the numbers are disaggregated, a few Asian American groups have higher than average levels of incomes and spending. A greater number of groups, however, are at or below the poverty level.
Among the findings:
14% of AAPIs age 65+ are on food stamps vs 9% of general population in the same age group.
13% of AAPIs age 65+ live in poverty vs 9% of total US 65+ population.
68% of AAPIs age 65+ receive social security vs 86% of total US 65+ population.
29% of AAPIs 65+ own their homes free and clear vs. 48% of the total U.S. 65+ population
24% of AAPIs 65+ rent their homes vs. 16% of the total U.S. 65+ population
You can read the full report at AARP