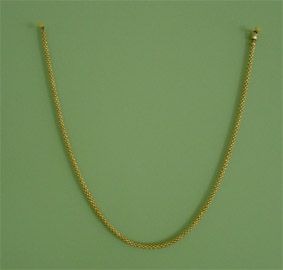 Four men have been arrested in San Jose in a year-long series of chain snatch robberies of gold jewelry, reports the Contra Costa Times.
Authorities say the San Jose men literally snatched gold jewelry off the necks of South Asian women in the San Francisco Bay Area cities of San Jose, Sunnyvale, Santa Clara and Milpitas.
"These robberies not only caused the victims shock and lingering fear due to the violent attack, but the victims oftentimes lost property of significant cultural, religious, and personal value," an SJPD statement said.
The first arrest took place October 24 followed by three more arrests on December 5. The arrests were not immediately announced to avoid tipping off other suspects. Additional arrests could be made.
You can read more about these series of crimes in the Contra Costa Times.