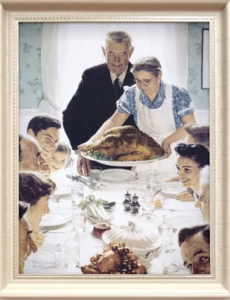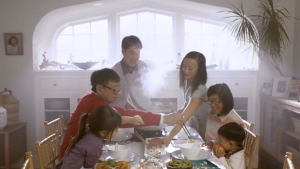 Tylenol's new For What Matters Most campaign updates Norman Rockwell's famed Four Freedoms series.
Tyleno's version includes video profiles of two lesbian mothers, an African American family and a Chinese-Japanese family, according to Blaze.
The Yee-Hoshida family is seen around the dinner table. The multi-generational gathering includes a mother, father, children and grandfather enjoying an evening of hotpot.
"We bring in sausage from all different cultures. Japanese has some lemon and some soy sauce. And in the Chinese style you use some oyster sauces and some chili sauces," the husband says.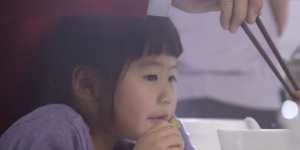 The merging the traditions of both cultures during the meal is also acknowledged by the wife.
"It really does represent the bringing of different generations and different cultures because people get to put in what they want and they get to take out what they want. And sometimes they put in what they take out," she says.
The video vignette is introduced by the granddaughter of Norman Rockwell, Abigail Rockwell.
You can watch it below.