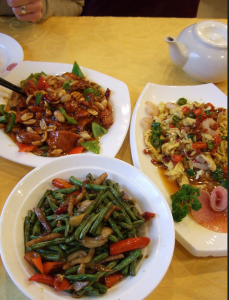 It's well known members of the Jewish community enjoy going out for Chinese food on Christmas.
Up to now, its been thought this was for practical reasons since most other restaurants weren't open for Christmas.
But according to the Daily Meal, there are many other reasons as well.
The article which quotes the Atlantic says there's a shared experience "linked by otherness" that bonds the two communities. Both share the experience of being unwanted immigrants in America. But that would be the same with most other immigrant groups, so there must be other reasons too.
Chinese food also doesn't contain a lot of dairy, making it kosher friendly.
Some like food author Jennifer 8 Lee thinks Chinese food is a manifestation of Jewish life in America. You can read more about that in the Atlantic.