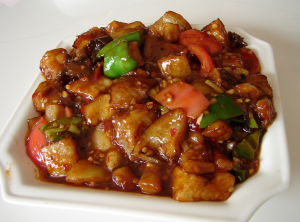 Here's an interesting fun fact. I09 citing various articles reports there's quantitative proof that Chinese food sales spike on Christmas.
That would seem to indicate that the delicacy is more than just a Jewish tradition on Christmas.
According to Grub Hub, the sale of Chinese food increased 152 percent on Christmas day.  Other food categories declined by at least 30 percent.
Google searches for Chinese food also spike Christmas day, indicating people are either looking for recipes or restaurants to visit or phone in their take out orders.
How about you? Is Chinese food part of your Christmas menu? In the past, it has been part of mine,  although today I'll have a more traditional menu.