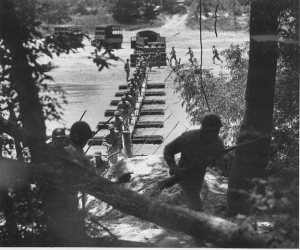 Inspiring–that's a word that describes members of the 442nd Regimental Combat Team and 100th Infantry Battalion in World War II.
That's also the theme of this year's New Year's Day Tournament of Roses Parade. That's why five members of those units have been chosen to ride a float dedicated to those heroic men, reports the Los Angeles Times.
Four of the five men were on hand to put the roses on the float.
"There's a special obligation we felt on our shoulders that we as Japanese Americans should sacrifice for our country. And we tried to give it everything we had," says Yoshio Nakamura, 89, of the 442nd. "But there are so many more who are not with us today — or who are no longer with us — who are far more deserving. When I ride, I will do it in honor of their spirit."
You can read more of their inspiring stories in the Los Angeles Times..