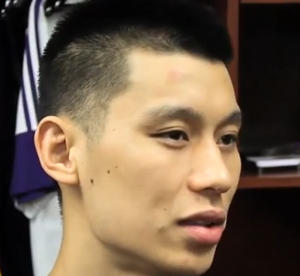 Jeremy Lin played one of his best games of the season, but ended up being the target of a Kobe Bryant outburst at the end of the game between the Los Angeles Lakers and Memphis Grizzlies.
NBC Sports reports Bryant lashed out at Lin for not quickly fouling when the Grizzlies leading by one were trying to run out the clock. Bryant ending up chasing the man Lin was guarding and fouling him himself.
Lin explained he was following the instructions of Coach Bryon Scott which the coach confirmed after the game, according to NBA.com.
Lin said he questioned Scott's decision, but was told several times not to foul until there were 10 seconds left on the clock.
Lin had five assists and 20 points, one short of his season high.
Bryant contributed eight assists and 15 points, but missed a game tying three with 0.6 seconds left on the clock.
After the game, Bryant says Lin just needs to relax and play his game, according to Laker Nation.
You can watch a clip of Bryant's outburst, along with Bryant's comments after the game in the clips below.