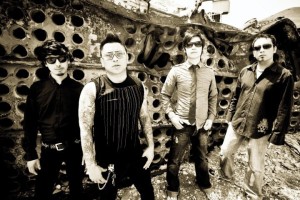 What's in a name? Plenty, if you ask The Slants.
The rock band's now six year fight to trademark its name returns to court Friday in the Federal Court of Appeals, reports the Oregonian.
The Patent and Trademark office has repeatedly denied the group's application saying the term slant is racially offensive.
"Some guy who has no connection to my community is telling me what's right and wrong for my community," Tam said. "If we win, marginalized communities will get a say in what's right for themselves."
The group's founder Simon Tam says he can barely afford the court fees for this fight, but he perseveres. He says continuing with the name without the trademark is like being forced to sit in the back of the bus.
You can read more about what The Slants have endured to keep up this fight in the Oregonian.