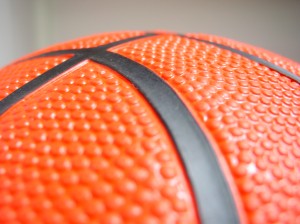 The gymnasium at Bell High School in the Los Angeles Unified School District is named for Sue Kamiyama , the school's former athletic director.
Kamiyama served at Bell as teacher, coach and athletic director for 30 years before dieing of cancer in 2004 at the age of 54.
A homecoming game between Bell and rival North Torrance became a time for Bell to honor Kamiyama's family, reports Rafu Shimpo.
Sue's husband Ed coaches the Junior Varsity girls at North Torrance. So does Sue's daughter Lauren. When the team arrived for the game, they were greeted with "welcome home" signs and the name "Kamiyama" all over the gym.
The girls were baffled, unaware that of their coach's connection to Bell.
"We showed up and they saw the name 'Kamiyama' all over the place, and didn't know what was going on," he said. "I didn't tell them until we got there, and the JV kids were bumping into each other, trying to figure out why our name was on the walls. They couldn't believe that was their coach's wife and Coach Lauren's mom. It was a real eye-opener."
That wasn't the only surprise greeting the Kamiyamas that night.
You can read about that in Rafu Shimpo.