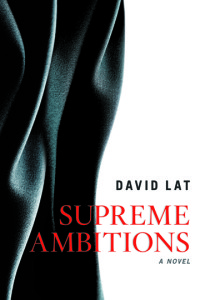 The New York Times calls Supreme Ambitions "the most buzzed-about novel of the year" for an "elite niche."
That's quite high praise for a debut novel by Filipino American author, journalist and attorney David Lat.
According to the Filipino Reporter, Lat's book has received strong reviews from The Washington Post, The National Law Journal, The American Lawyer, and the New York Law Journal, among other publications.
It was released in December and promptly became the number one new release under legal thrillers.
You can find out more about Lat and his book Supreme Ambitions in the Filipino Reporter