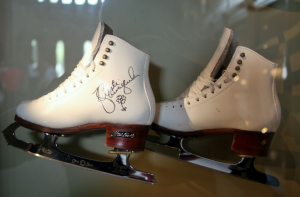 Olympic gold medalist Kristi Yamaguchi recently appeared on an episode of Oprah: Where Are They Now.
As much media exposure as the ice queen has garnered, there are a few secrets about Kristi that haven't widely been publicized, reports the Huff Post.
Perhaps the most interesting is that she was born bowlegged.
"I was born with severely turned in feet," Yamaguchi says in the above video. "They were pretty much crossed… It took wearing casts on both legs to straighten them out."
You can read about four other things you might know about Yamaguchi in the Huff Post.