A petition has been launched urging the producers of the upcoming adaptation of the Japanese film Ghost in the Shell not to cast Scarlett Johansson, reports the New Zealand Herald.
The petition directed at DreamWorks reads:
"The original film is set in Japan, and the major cast members are Japanese … So why would the American remake star a white actress? The industry is already unfriendly to Asian actors without roles in major films being changed to exclude them."
The petition which urges that an Asian American actress be cast in the role has attracted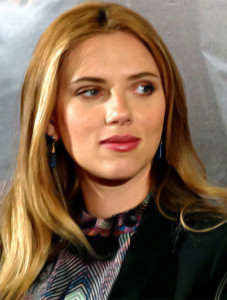 21,000 signatures(photo by "Scarlett Johansson – Captain America 2 press conference (retouched) 2" by Elen NivraeLight show at en.wikipedia – http://www.flickr.com/photos/nivrae/13220390694/Transferred from en.wikipedia by ronhjones. Licensed under CC BY 2.0 via Wikimedia Commons.).
Scarlett Johansson has been cast in a number of action flicks of late including Avengers and Captain America.