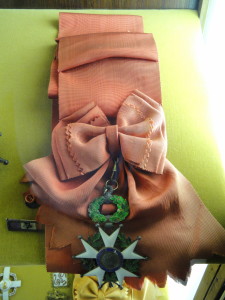 34 Nisei veterans who liberated France during World War II received that nation's highest honor, the Légion d'Honneur, reports KHON.
"These are names and numbers that have moved mountains, so I'm humbled to be in your presence and thankful to play a small part in your ceremony today," said Adm. Harry B. Harris Jr., commander, U.S. Pacific Fleet. "Each of you are heroes who served on the front lines, fought in the battles, blood on the battle field and helped liberate a nation. Gentlemen, your deeds are the stuff of legend."
All those who received the medals at the ceremony on Oahu were between the ages of 90 and 96 and were members of the 442nd Regimental Combat Team and the 100th Infantry Battalion.
Similar ceremonies were held earlier on the Big Island and Maui.