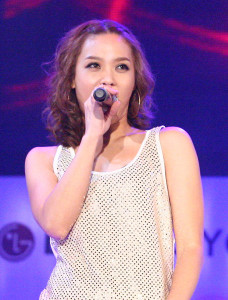 A Korean American rapper and R&B singer is accusing Sony Pictures of stealing her song for the movie The Interview, reports the Korean Joongang Daily.
Yoon Mi-rae had received an offer for her song Pay Day from Sony, but turned it down, according to Fortune Entertainment which promotes Yoon.
Lee Jin-young of Fortune Entertainment said the singer initially received an offer from Sony Pictures about using "Pay Day" in the film.
"She turned the offer down because she is a South Korean singer and the film deals with a touchy issue," said Lee.
Yoon has delayed the release of a new mini-album that had been scheduled to be released this month while she deals with this matter with Sony.
Copyright issues have been plaguing the k-Pop industry of late. You can read more about that in Korean Joongang Daily.