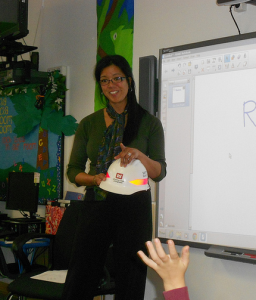 Gender bias against women of color in STEM research is overwhelming, according to a study just released by the University of California's Hasting College of Law, reports Mashable (photo by US Army Corp of Engineers).
One hundred percent of minority women surveyed report experiencing gender bias versus 93 percent of white women surveyed.
Asian American women report feeling more pressure to be feminine and say they received more pushback if they acted assertively. In addition, 25 percent of Asian American women report being victims of sexual harassment. That's second only to white women.
"The tightrope all women walk, between being liked but not respected, or respected but not liked, is literally narrower for Asian American women," said
Professor Joan C. Williams who conducted the study.
You can read a breakdown of the gender bias felt by women of each ethnicity in Mashable.