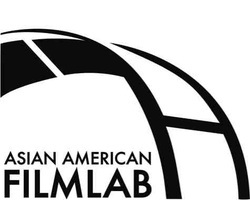 By Shirley N Lew
Thinking of becoming a filmmaker?
Compete in the 11th annual Asian American Filmlab's 72 Hour Shoot-Out to test your directing, writing and producing skills. As the name implies, this film competition allows you only 72 hours to shoot, produce, edit and submit your film. The caveat is that your film can only be five minutes in length.
To take this short film competition just a little higher, all films have to be based on a common theme which will not be made public till the launch party in June. Last's year theme was, "The Color of My Hair." It's all up to you how you define the theme.
Award categories include best film, actor, director, cinematography and more.  The final top ten finalists will go onto the 72 Hour Shoot-Out World Premiere and Awards Ceremony in July. There were over 100 entries last year.
You can view past entries on AAFL's YouTube channel. 
"This year's judges already include ABC's Marci Phillips and playwright David Henry Hwang, among others. The top ten films will screen not just at the prestigious Asian American International Film Festival, but also at the Asians On Film in Los Angeles and at the New York Indian Film Festival in New York City," said Jennifer Betit Yen, president of the Asian American Filmlab.
AAFL promotes aspiring talent of all ethnic groups and gender and encourages everyone to compete. Registration begins for the competition begins March 1.
For additional information about AAFL or the 72 Hour Shoot-Out, or visit their website .
(A correction has been made to the name of the film festival in New York mentioned in this piece. We apologize for the error).