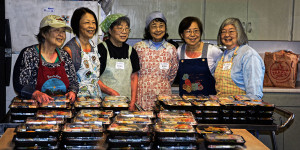 This is an idea more communities should adopt.
New American Media and Nichi Bei Weekly report a new project is teaching Japanese American seniors how to leave their legacy letters.
"It's called 'Letters to the Future,'" said gerontologist Laurie Ulrick. "By the end of doing this they will have produced a letter to their family or friends, or even to the community at large about their values and ideas about life."
Ulrick has produced a workbook outlining just how this can be done. Seniors are encouraged to write about their personal beliefs. Ulrich is not Japanese American, but came up with this idea after she was hired to compile the life story of a Japanese American during the last five months of her life.
You can read more details of how Ulrich learned to make her lesson plan culturally sensitive in the New American Media.