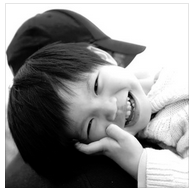 The driver's license of Ahmed Abu-Zayedeh has been revoked for running over 3-year-old Allison Liao in Flushing, Queens in November. She was holding her grandmother's hand who was not hurt.
The Abu-Zayedeh's revocation which happened last month seemed satisfactory to the Liao family, but now the Gothamist has learned that the suspension could be as short as 30 days.
"It is not even a slap on the wrist, and will do nothing to deter future reckless driving by others—or perhaps even by the unrepentant Abu-Zayedeh, who still maintains that the crash was the fault of little Allison and her grandmother, " the Liao family attorney, Steve Vaccaro said to the Gothamist.
In November, The NYPD issued two tickets against Abu-Zayedeh, but he was not criminally charged. An administrative judge later tossed out the two tickets even as the police officers that issued the tickets defended them.
The court found that Allison and her grandmother were crossing the street in a marked crosswalk with the "Walk signal in her favor" and that Abu-Zayedeh "failed to yield the right of way."
Abu-Zayedeh's license revocation begins on February 13. He can petition to get his license back after 30 days.
According to court papers filed and signed by Sidney Fuchs, Administrative Law Judge, this is the court's findings:
"The facts elicited at this hearing establish that a fatal accident occurred on October 6, 2013 at the intersection of Main Street and Cheery Avenue in the County of Queens, City of New York. The roadways were straight level, and dry. Although the weather was cloudy, it was daylight and the traffic signals controlling the intersection were clearly visible. Allison Liao, along with her grandmother, was crossing Main Street from west to east in a marked crosswalk on the northerly side of Main Street with the "Walk" signal in her favor. The respondent was operating a 2011 Nissan eastbound on Cherry Avenue. He was turning left onto northbound Main Street when he struck Allison and her grandmother. Allison soon died of the injuries she sustained in this accident. Although the respondent had a green light, he failed to yield the right of way to pedestrians lawfully within the intersection or an adjacent crosswalk, as require by the New York City Traffic Rules Section 4-03 (a) (1) (i). The respondent also failed to use due care, as required by VTL Section 1146 to avoid colliding with a pedestrian. There was no credible testimony as to why the respondent did not avoid this collision.

"There was no evidence of any vehicular malfunction which contributed to this fatality."
You can watch the Liao family testifying in support of better safety laws and video of the accident that day in the Gothamist
RELATED STORY:
Ticket Dismissed Against Driver Who Struck & Killed 3-Year-Old Asian Girl