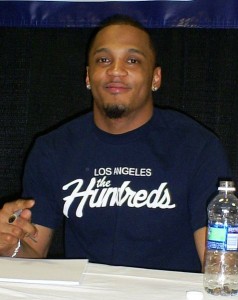 The thrill of victory can taste so good in the biggest game on the biggest stage in the world.
The Patriots Patrick Chung, who just a year ago was chased out of Philadelphia by both the Eagles and their fans, sat in the locker room misty-eyed after winning the Super Bowl, reported the Portland Tribune.
"Oh, my God," the New England safety and Chinese Jamaican said choked with emotion.  "We just finished our season the way we're supposed to finish it. This is crazy."
This is Chung's second go-around with the Patriots. He played for them in 2009-2012 before returning this season. He will soon be sporting his first Super Bowl ring.
"It's something I've worked for my whole life," Chung said. "This is awesome. A lot of people criticized us, wanted to put certain things on us. Nobody can say anything now. We're the best."
You can read Chung's take of the interception that sealed the game for the Patriots in the Portland Tribune.